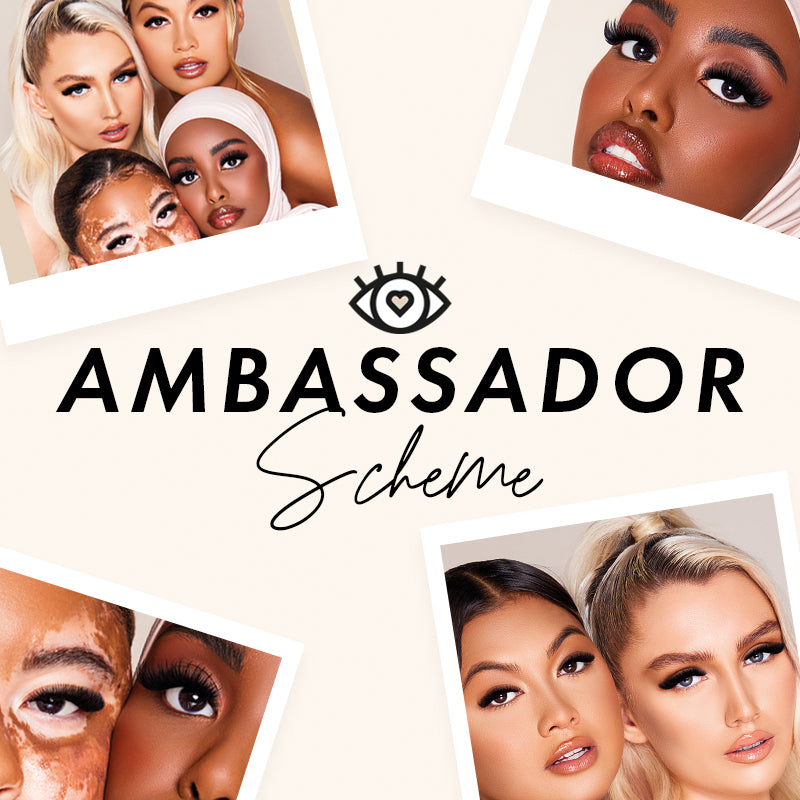 London Lash
Ambassador Scheme
We are searching for talented and passionate lash artists who have an established online presence, whether that be through Instagram, Youtube, TikTok or Facebook, to share London Lash's commitment of educating, supporting and supplying innovative lash products.
Here at London Lash we consider an established and talented lash technician to be someone who:
Is passionate about the lash extensions industry and maintains exceptional industry practice.

Have mastered Classic and/or Volume lash looks, as well as lash extensions education.

Regularly engages with the lash extension community and supports fellow lash artists in the industry.

Uses, loves and advocates for London Lash products.
How it Works:

In order to thank our loyal Ambassadors for their representation and continued support of our brand, each year we will be offering a stunning package of luxury gifts that you will be able to redeem using the points you have accumulated throughout the year!
Each year, from the 1st of January (if you join after January, don't worry! Your points will be counted from the moment you join!) through to the 31st of December, points will be accumulated each month of the year based on:
a) The amount of money you have spent on the website
AND
b) The amount of money your personal Ambassador code has generated
Each January, once the previous year is complete, your total points will be calculated and emailed to you with a catalogue of the Annual Prizes for which your points can be exchanged. Prizes will vary from luxury food hampers, to high end beauty products or even designer goods, such as a Gucci Belt or a Saint Laurent Card Holder!
Alternatively, you can also receive the value of your points as London Lash store credit.
Scheme benefits
Ambassadors receive an exclusive personal discount code which will allow them to receive a 20% discount on every purchase.
In some cases, you may also be sent new products prior to their official release.
You'll receive a Christmas gift from us to celebrate the Holidays, and a treat from us every year on your birthday!
You'll receive a discount for any exclusive events organised by London Lash and/or related brands.
Access to the private London Lash Experts Instagram Page.
You'll receive an exclusive Ambassador logo & content package for you to use on your social channels.
The small print
As a London Lash Ambassador, you will be representing a globally recognised and established business dedicated to developing professional products for London Lash and lash extensions education. A standard of professionalism and commitment will be expected to be maintained in line with our reputation, company values and policies. If you agree to become an Ambassador, you will be required to sign an agreement including but not limited to:
1. Representing London Lash online and in public spaces without causing damage to the reputation of the brand.
2. Promoting London Lash during sales & new product launches.
3. Responsibility for acting within your local government regulations in regards to influencers, online promotion and affiliate schemes.